Linux Migration & Support Specialist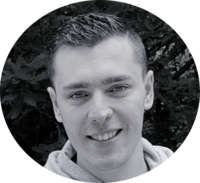 Hi 👋, I'm Chris Davidson, I run Bobble Solutions 💪
I let business owners sleep easy at night 😴, by managing their Linux servers, I provide solutions for...
🔧 Maintaining
📈 Monitoring
🧳 Migrating
👨‍💼 Managing
Over the last 14 years I've...
💼 Helped hundreds of businesses maintain & improve their reputation
🤝 Built numerous longstanding personal relationships
🤑 Saved businesses thousands of pounds
👨‍💻 Managed thousands of servers
My superpower 🦸‍♂️ is understanding business needs, not just technical solutions.
In the past I've done work on Upwork & PeoplePerHour, I mainly keep these for Social Proof. I also lurk on LinkedIn & will start Tweeting, one of these days.
If you need help with your Linux Solution, feel free to reach out.
One of my core values is a transparent, straightforward approach. If I'm not a good match for your requirements, I'll let you know straight away, and point you in the right direction.
---